Recently, CSCEC attended the Exposition on China Brand 2023.
Highlights of CSCEC's exhibits:
Firstly, the "Cities Built by CSCEC" sand table. This exhibit demonstrates CSCEC's full industrial chain capabilities in "investment, construction, management, and operation," as well as the company's strong capability to lead the modern industrial chain. The display also integrates elements that showcase the layout of industrialized construction, as well as achievements in constructing sponge cities, resilient cities, and eco-cities.
Secondly, the model of the CBD project of the New Administrative Capital in Egypt. The project spans approximately 600,000 square meters, and this new CBD includes 12 office buildings, 5 apartment buildings, 2 large hotels, as well as the "tallest building in Africa" at 385.5 meters.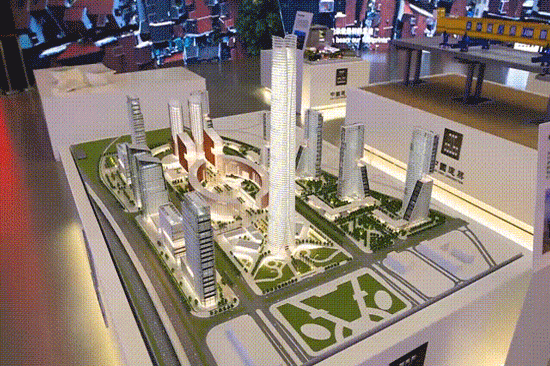 Thirdly, the model of an intelligent bridge assembly machine. This major piece of equipment, developed independently by CSCEC and leading globally, represents a significant breakthrough in transitioning from traditional manual operation to automated installation for key hoisting processes. It combines piling, cap beam, and box girder installations into a single automated process.

Fourthly, the model of the Light Storage Direct Flexibility (LSD Flex) technology. The project showcases a key technology for achieving zero-carbon objectives, known as "LSD Flex". The most notable feature of this technology is that it turns buildings from energy consumers into producers, consumers, storers, and regulators of energy.
Fifthly, the model of the Hong Kong Palace Museum. This project is a new landmark for Hong Kong, built by CSCEC. Upon completion, the Hong Kong Palace Museum will offer a brand-new cultural and artistic experience for Hong Kong residents and tourists.
During the China Brand Day, CSCEC ranked first in the building material industry, and was selected as one of the My Favorite China's Brand 2023.
At the International Forum on China Brand Development, CSCEC was included in the report on Chinese Brands in Global Communication 2023, CSCEC ranked 9th in the comprehensive list of Top Chinese Brands in Global Communications, taking first place in its industry.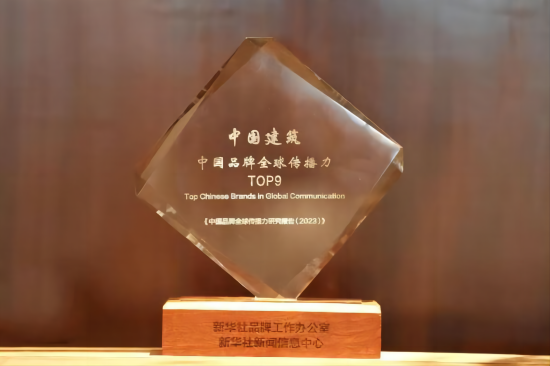 CSCEC ranks 9th in the comprehensive list of Top Chinese Brands in Global Communications
CSCEC ranks 13th in the Brand Finance China 500, maintaining its industry-leading position.