CSCEC ME wins PMI-KSA Global Project Excellence Award
Pubtime:17.11.2022

【Font size:

Big

Mid

Small

】Print
On November 3, 2022, Package A for Stage 2 of Etihad Rail undertaken by CSCEC ME won the Global Project Excellence Award from the PMI-KSA during the 2022 PMO Summit held in Riyadh, Saudi Arabia.
Project Management Institute (PMI) is the world's leading professional association for a growing global community of millions of project professionals and changemakers worldwide. The Global Project Excellence Award of PMI-KSA aims to recognize complex projects that delivered a superior performance of project management practices, organizational results and positive impacts on society. Package A for Stage 2 of Etihad Rail project received the award along with other well-known organizationsin the Middle East, such as Aramco, Soudah Development.
The trophy was awarded by H.E. Engineer Badr Ben Abdullah Aldulami, Vice Minister of Transport and Logistics Services for Roads of Saudi Araiba, Engineer Badr Burshaid, President of the PMI KSA Chapter and Engineer Maher Al Johani Senior VP of the PMI KSA Chapter. As the first Chinese enterprise received such prestigious honor, the wide recognition from society and industry was once again demonstrated, which helped the Company's brand image in the Middle East region get further reinforced.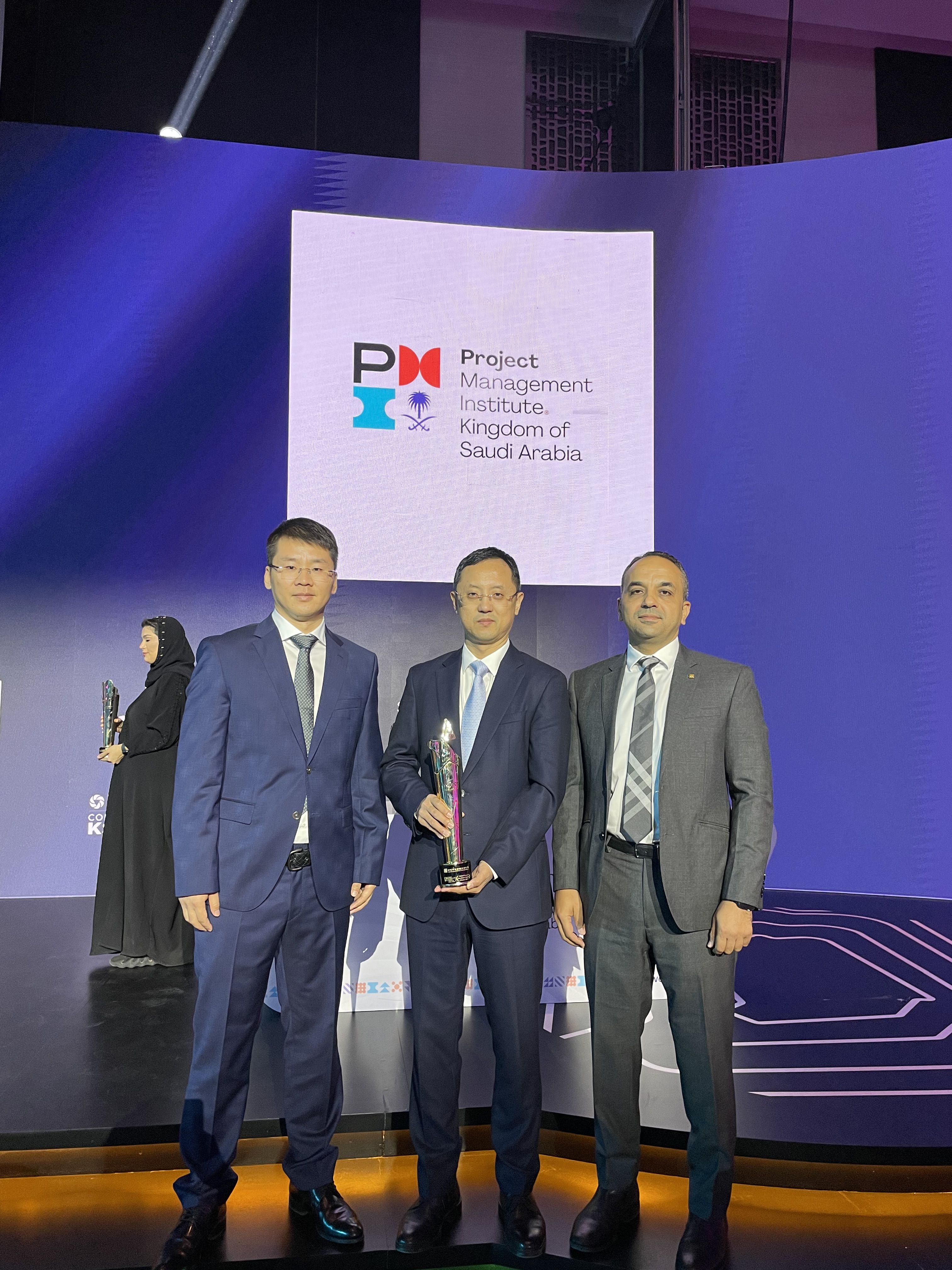 The 139-km project runs from Ghuweifat on the UAE border with Saudi Arabia. The successful implementation of the project is of great importance to CSCEC ME in promoting the business and implementing the "One Belt, One Road" initiative.