CSCEC-built large commercial complex opens for business
Pubtime:16.11.2022

【Font size:

Big

Mid

Small

】Print
Recently, CSCEC-built super-large commercial complex, WS Dream Plaza, opened for business.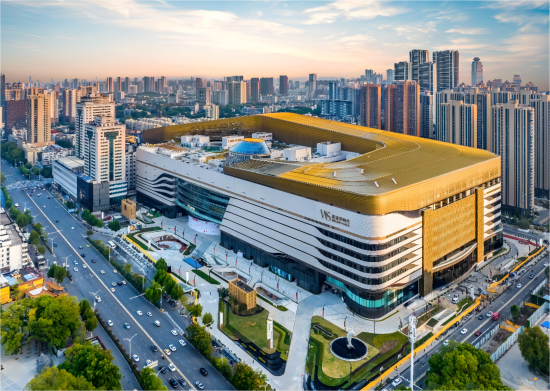 Located in Wuchang District, the plaza has a total construction area of about 800,000 square meters with 9 floors on the ground and 4 underground. There are 8,000 parking spaces and 243 elevators. The plaza provides one-stop entertainments including a 200-meter-long professional piste, a roller coaster, a big swing hammer, practical shooting, baseball, golf, a Kart track, and equestrian activities on the rooftop, attracting more than 600 international and Chinese brands to open stores here.
The 21,000-square-meter-large metal roof is nearly as large as 3 standard football pitches and the total steel consumption of the project is 11,900 tons.
The project's decoration is inspired by time machines and time travel and the project team flexibly applied white aluminum panels, aluminum panels with wood grain, hanging soft decorations and other methods to present a visual experience featuring four seasons.