Building houses like manufacturing cars: MiC high-rise building starts construction in Shenzhen
Pubtime:08.11.2022

【Font size:

Big

Mid

Small

】Print
Recently, the construction of a housing project in Shenzhen City began and the first module of a 100-meter-high building was hoisted and installed.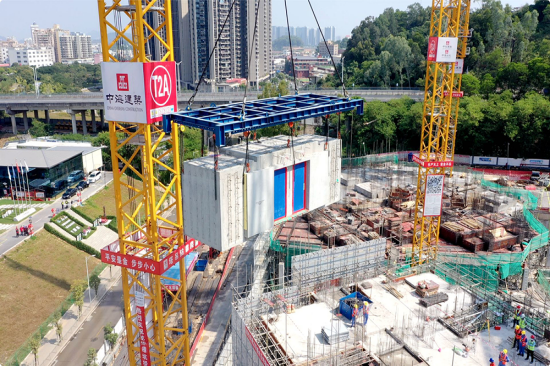 The technology of Modular Integrated Construction (MiC) is applied in the project. With a total construction area of 173,000 square meters, five 99.7-meter-high buildings with 28 floors each are planned to be built and CSCEC undertakes design, procurement, and construction of the project.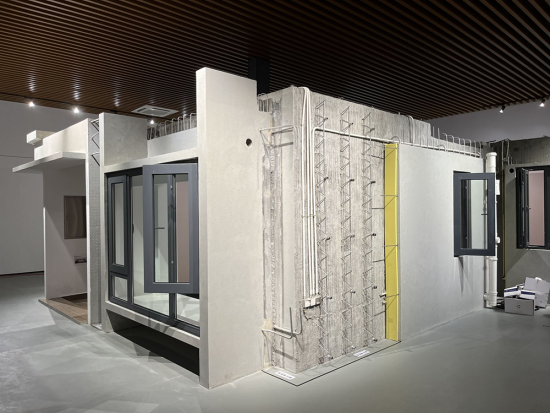 The project team applies fabricated 4.0 construction technology to divide the whole building into individual units. More than 90% of each unit's construction including structural production, decoration, mechanical and electrical facility installation, water supply and drainage pipe laying, and heating system laying can be finished in a factory while a small number of processes including foundation treatment, structural framework construction, hoisting and installation, and pipe connection are finished on the site. Through fine assembling which is similar to piling up building blocks, the project can be finished, allowing the 100-meter-high building to be finished in one year instead of previously 3 to 4 years, a more than 60% reduction in construction duration compared with that of the traditional construction modes.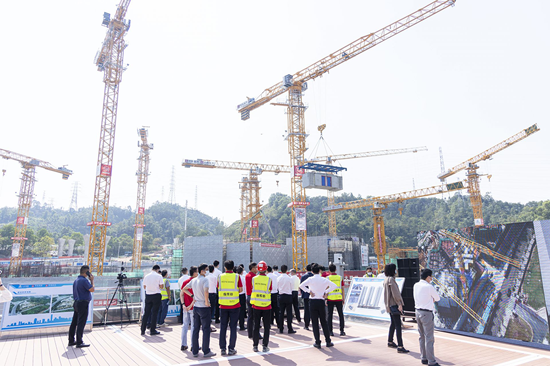 "MiC refers to dividing a building into modules, and then producing, assembling, processing, and decorating each module in a factory. When the modules are sent to the construction site, each one can basically have the conditions of a house with fine decoration.'' The project manager said in an interview with Shenzhen Special Zone Daily that MiC makes building houses like manufacturing cars. Each MiC module is like a component of the car and the modules form a building together.
Besides, recycled aggregates and environmentally-protective materials can be produced through waste processing on site, greatly reducing construction waste.