Recently, CSCEC-built project of TPV factory in Thailand was handed over. The project is a factory building to manufacture high-end electronic equipment. After handover, it will greatly promote the electronic industrial structure upgrading in Prachinburi province, Thailand.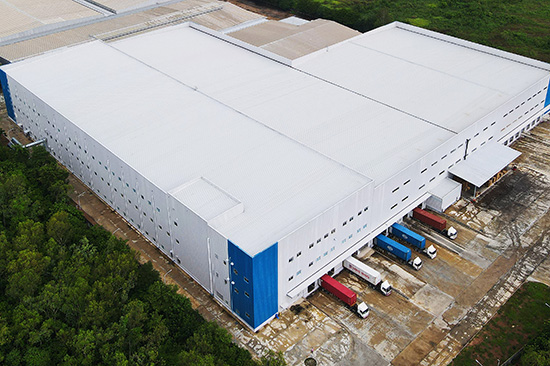 Factory Buildings B4, B5, and B6
Located in 304 Industrial Park of Prachinburi province of Thailand and built by CSCEC, the project consists of three buildings—B4, B5, and B6. After completion, it will be used to manufacture electronic equipment and produce 9,500,000 display devices and 2,500,000 televisions each year.
The peak period of steel structure construction coincides with Thailand's rainy season. In order to ensure the welding quality of steel structures in the rainy season, the project team built rain-proof sheds, dried welding rods in advance, and waterproofed welds so as to make sure that the welds are dry and in quality control.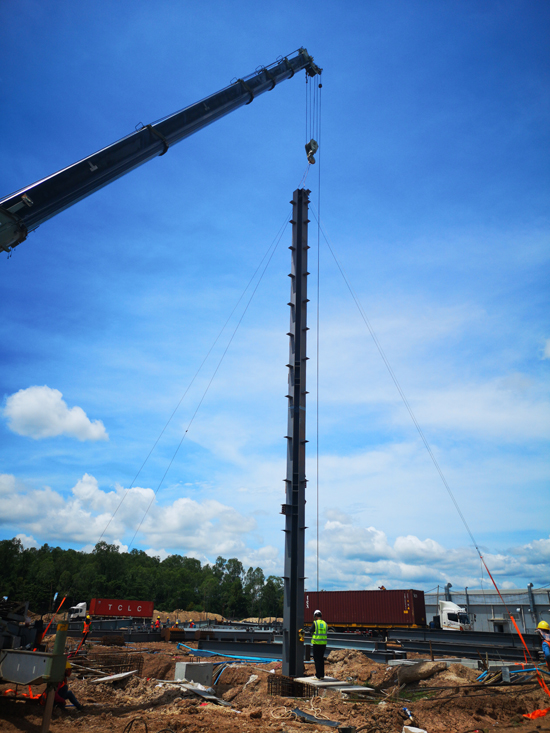 The steel structure of Building B5
The steel consumption of the project is about 5,000 tons, and the largest steel beam weighs about 3.7 tons and has a length of 29 meters.
The installation of the steel beam roof with the largest span is finished
The project team used crank vehicles as installation platforms to fasten high strength bolts and made an installation plan of the steel structures to keep the hoisting weight of two hoists within allowable performance, successfully completing the hoisting of the steel beam.