CSCEC-built main venue for Sichuan Provincial Sports Meeting completed
Pubtime:27.07.2022

【Font size:

Big

Mid

Small

】Print
Recently, CSCEC-built main venue for the 14th Sichuan Provincial Sports Meeting, Leshan Olympic Center, passed the acceptance check and will be put into operation in August.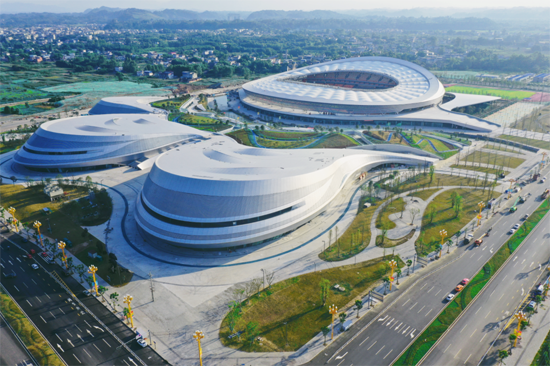 With a total construction area of 207,800 square meters, the Leshan Olympic Center project consists of the construction of a stadium, an indoor stadium, a natatorium, a comprehensive training hall, and relative supporting facilities. After completion, they can meet the needs of hosting large-scale national sports events.
In the construction, the project team strived for scientific and technological innovation as well as adopted new technologies and techniques in many aspects including the steel structure installation of the stadium, thus effectively shortened the construction time and ensuring the construction quality.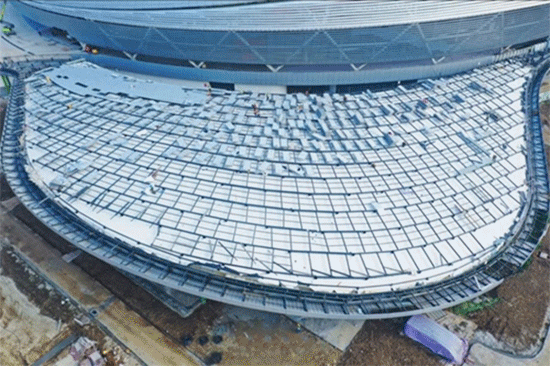 The project team adopts new environmentally protective materials in constructing the roofs and outer walls, which ensures the energy-saving function of the building structures. In addition, the project team focuses on the reuse, storage, and infiltration of rainwater so as to strengthen the recycling of water resource. As a result, more than 15% of reusable materials are adopted in the construction.
The project team overcomes technological difficulties and has published 9 papers, obtained 2 patents, and won many demonstration project awards.