Recently, three CSCEC-built college projects are completed, contributing to higher education development.
The campus project of University of Science and Technology of China (USTC) in Hefei's national high-tech zone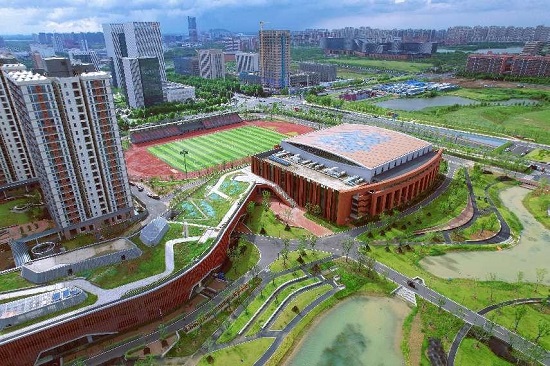 With the 'sponge campus' concept, the project team has been committed to building an ecological campus. With a total greening ratio of 38% and a landscape water area of 14,500 square meters, the most natural local ecological system has been formed. The project has five sets of rainwater recycling systems which can recycle about 100,000-cubic-meter-large unconventional rainwater each year. As USTC's largest campus, it can accommodate about 8,000 teachers and students.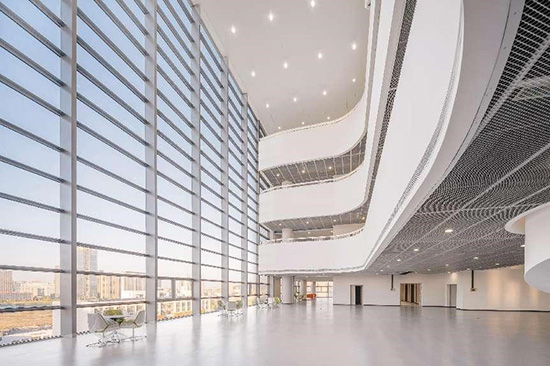 The library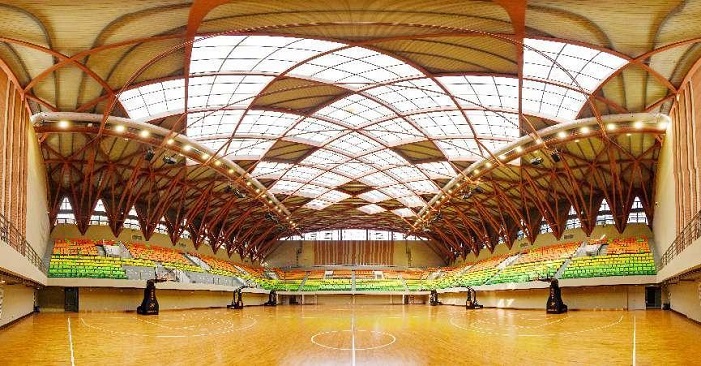 The gymnasium
Chengdu Academy of Fine Arts campus of the Tianfu International Art City project (Phase One)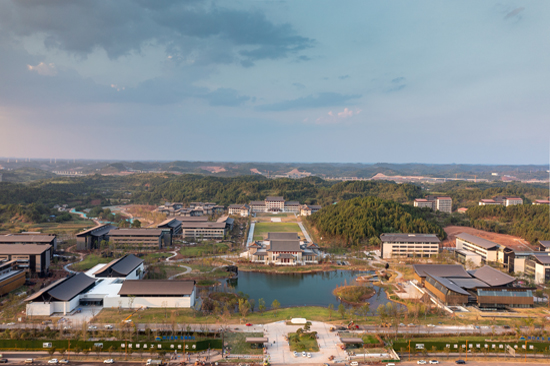 The phase one project is to construct the Ziyang Campus of Chengdu Academy of Fine Arts, the first independent fine arts undergraduate academy in Sichuan Province. The CSCEC-built parts of the project consist of an art gallery, comprehensive buildings, teaching buildings, an assembly hall, smart campus facilities, two dormitory buildings at the bottom of the living area, a gymnasium, a stadium, a swimming pool, a canteen, a school hospital, an emerging art area, a library and surrounding roads, a 19,500-square-meter-large artificial lake, and a 19,000-square-meter-large lawn.
Through the BIM modeling analysis, the project team combines 'fastness' and 'beauty' in constructing the curved pitched roof and caps the gymnasium 17 days ahead of schedule. Antique building construction techniques are generally adopted in the construction. The project team uses blue bricks and terracotta tiles as construction materials and embellishes the grey walls with vermilion elements to inherit the beauty of classical art and to vividly present the humanistic style of Sichuan Province. In September, the academy will welcome its first batch of students.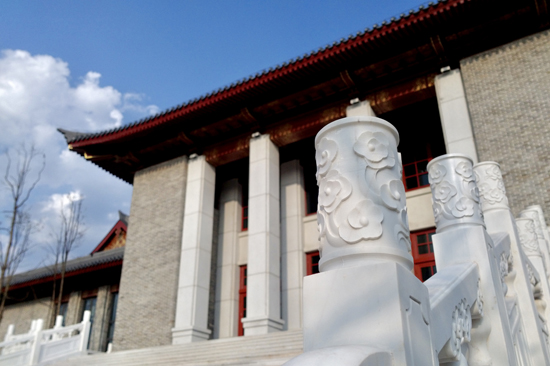 XJTLU Entrepreneur College (Taicang) project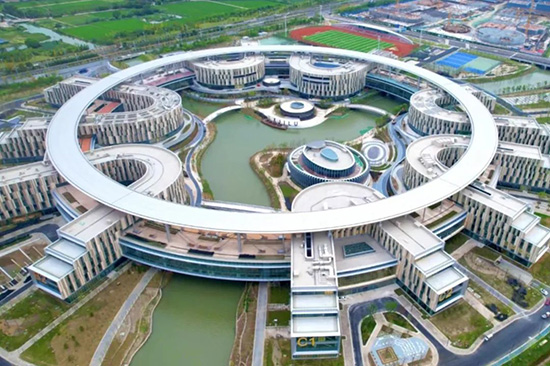 XJTLU Entrepreneur College (Taicang) has a total construction area of 270,000 square meters. The buildings on the campus take a unique ring-shaped learning supermarket as a core, seven teaching buildings in the shape of horse's hoof form a circle, and all the industrial schools are located among the teaching buildings. A series of teaching and scientific research space groups are connected and this fully reflects the characteristics of an international college in the future. In September, the college will welcome its first batch of freshmen.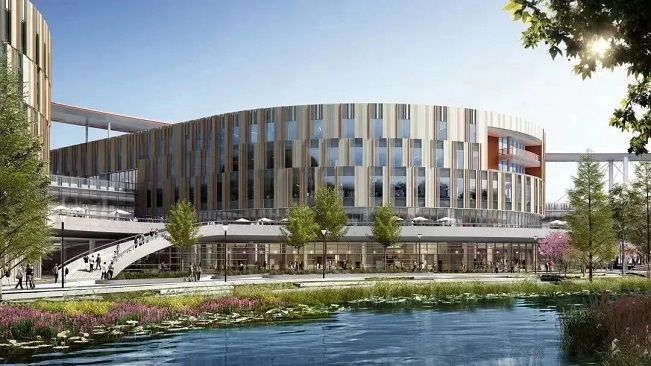 In the construction, the project team makes innovative breakthroughs and uses new technologies, equipment, techniques, and methods, which have effectively improved the construction efficiency and the project quality.