CSCEC builds a large photovoltaic power station in Guangxi
Pubtime:28.07.2022

【Font size:

Big

Mid

Small

】Print
In recent years, CSCEC has continued to make breakthroughs in building industrialization and green construction technologies and has built a batch of green and low-carbon projects. Among them, the B1 section of China Huadian Corporation agricultural-solar 300MW power generation project in Huanjiang Maonan Autonomous County, Hechi City, Guangxi Zhuang Autonomous Region is a good example.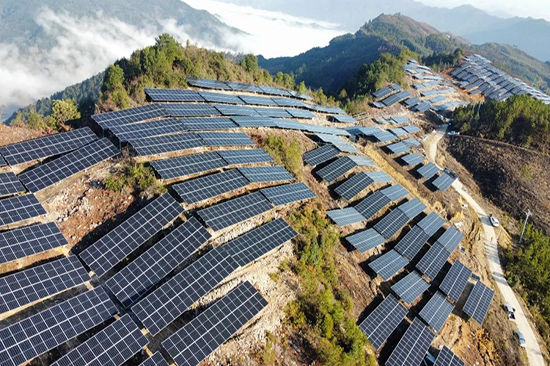 Located in Hechi City, the project has a rated capacity of 300 megawatts and covers an area of about 52,000 square meters. Recently, the project has passed the acceptance check and was connected to the power grids to generate electricity.
The B1 section of the project consists of the construction of 16,000 pile foundations, the installation of 4,000 sets of frames and 112,000 pieces of photovoltaic panels, and the 10-kilmeter-long laying of high voltage cables. Among the 4 bidding sections on the photovoltaic construction site, the B1 is first completed with a 100% passing rate of grid-connecting acceptance check.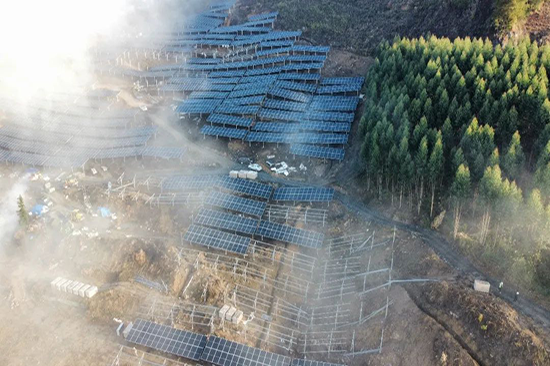 In the construction, the project team has taken full advantage of its experience in constructing roads in mountain areas, paid attention to the terrain conditions on the site, and succeeded in dealing with the complex construction environment. Besides, the project team received the owner's letter of commendation for the construction progress.