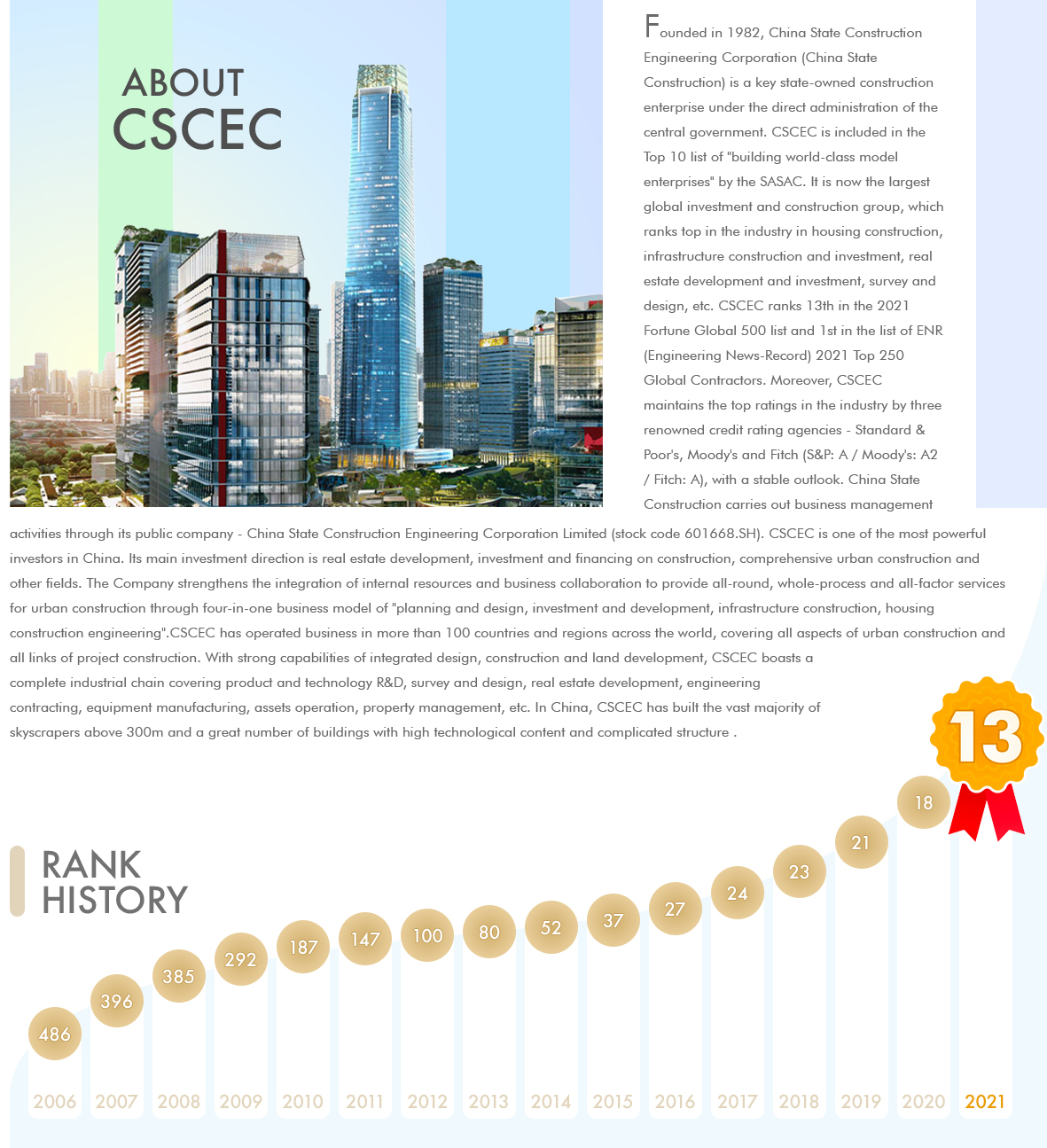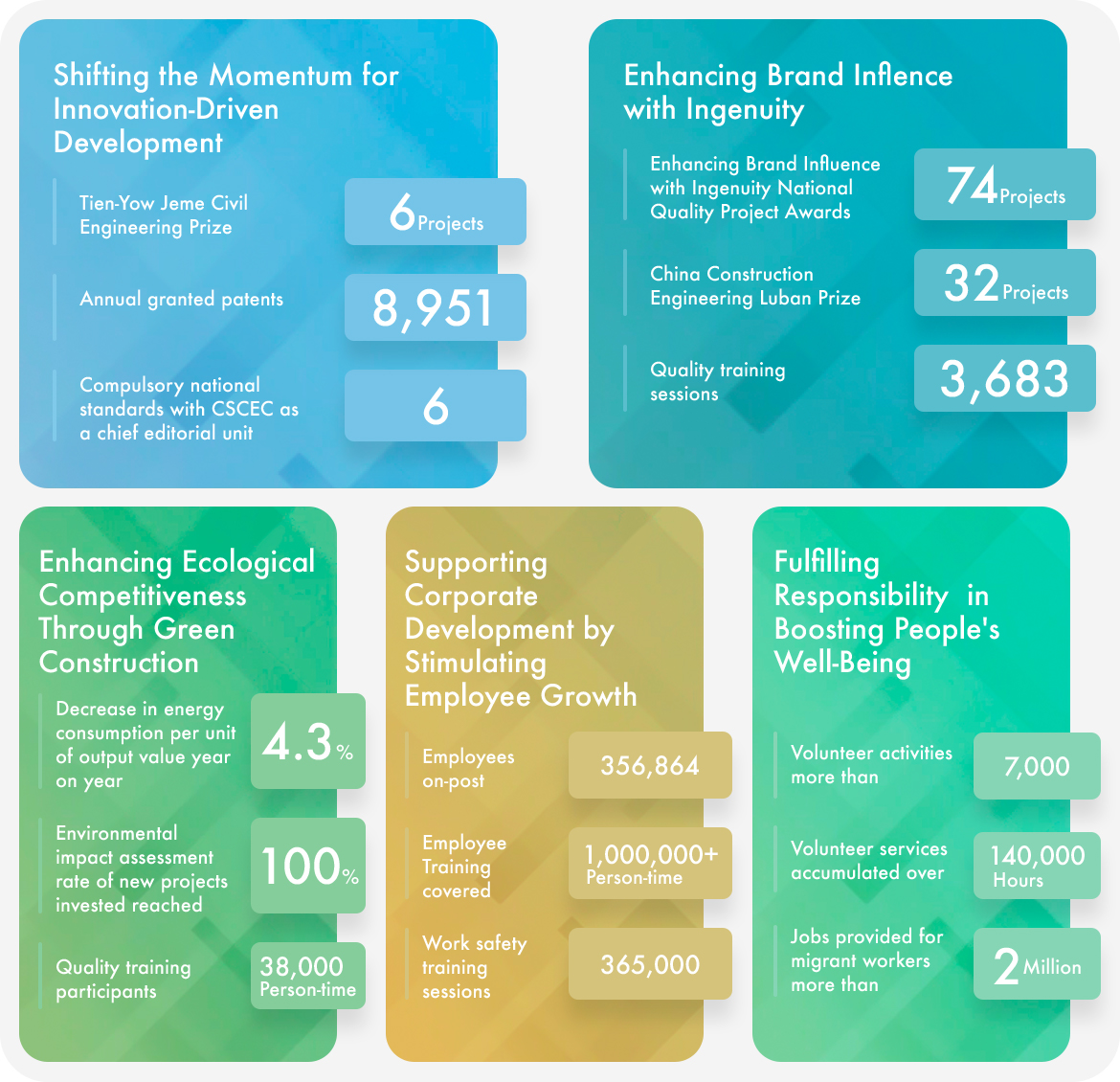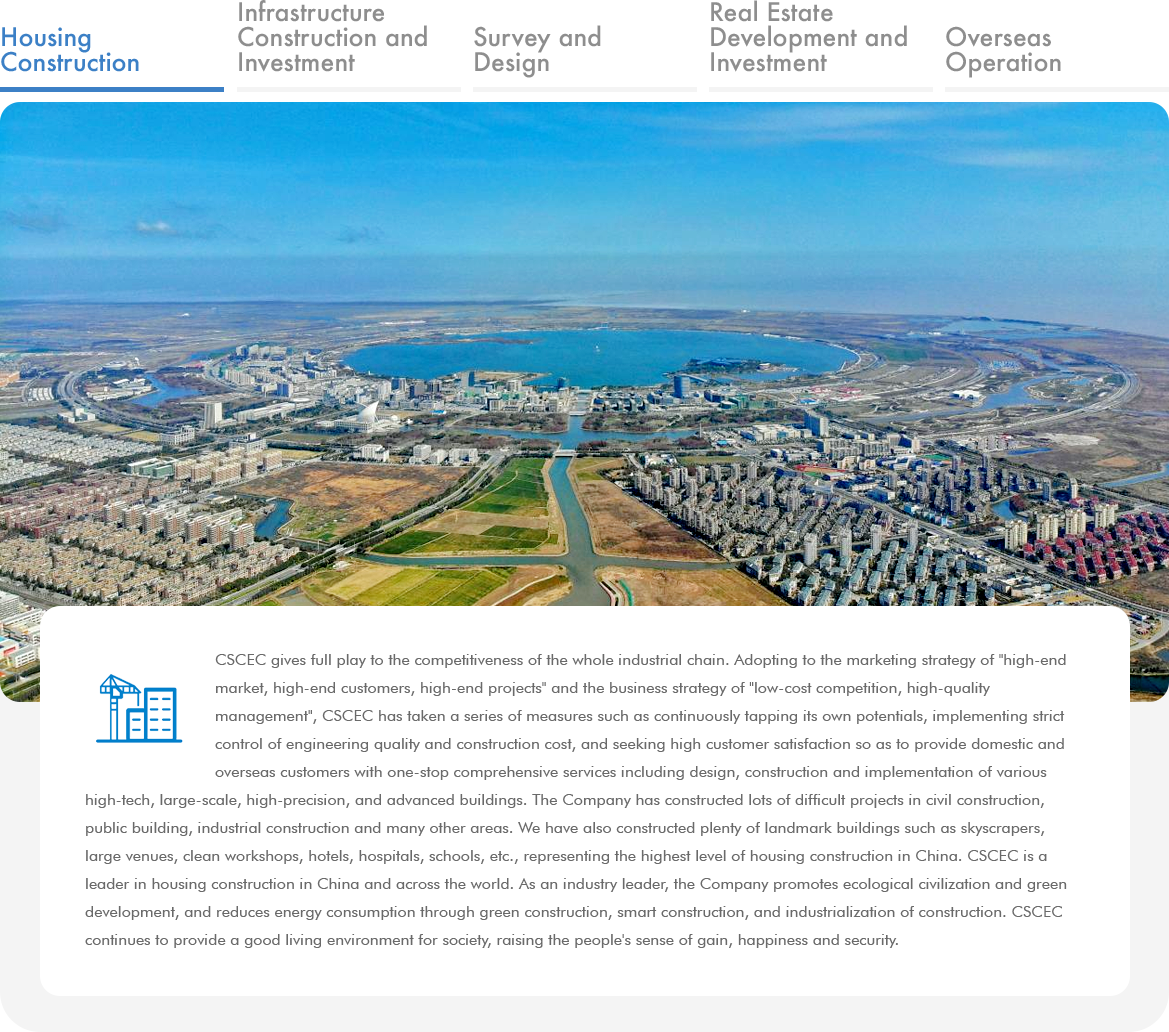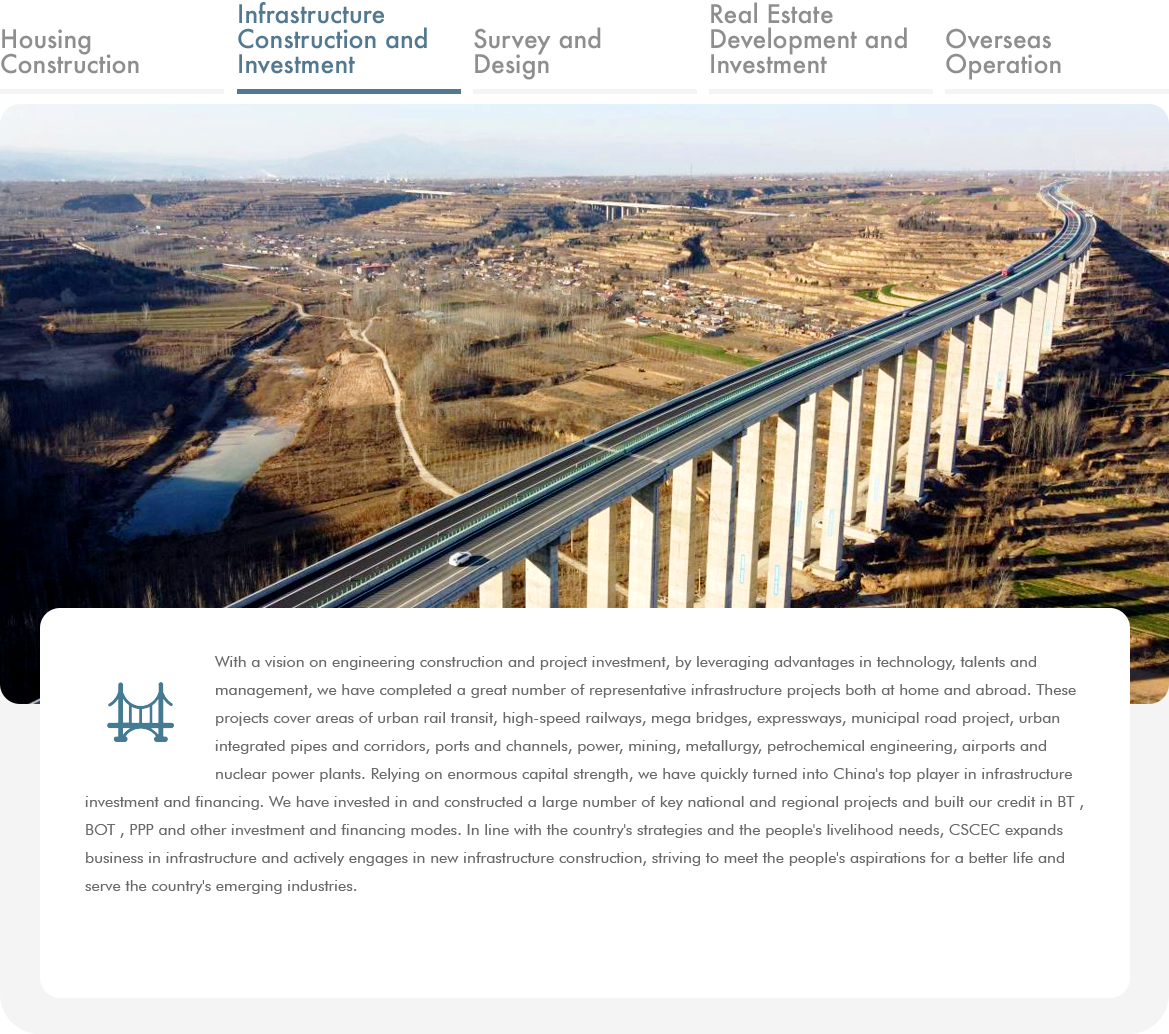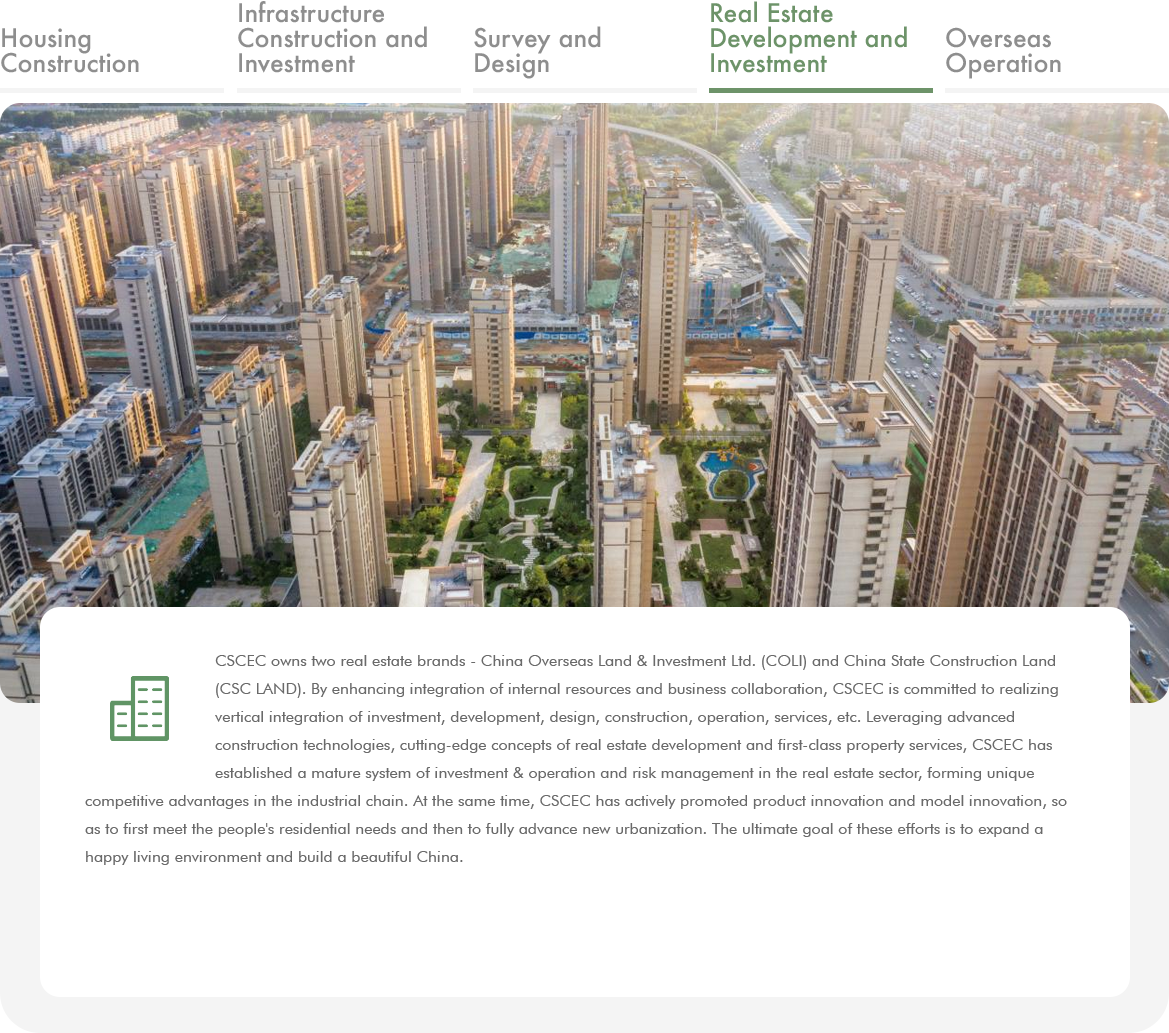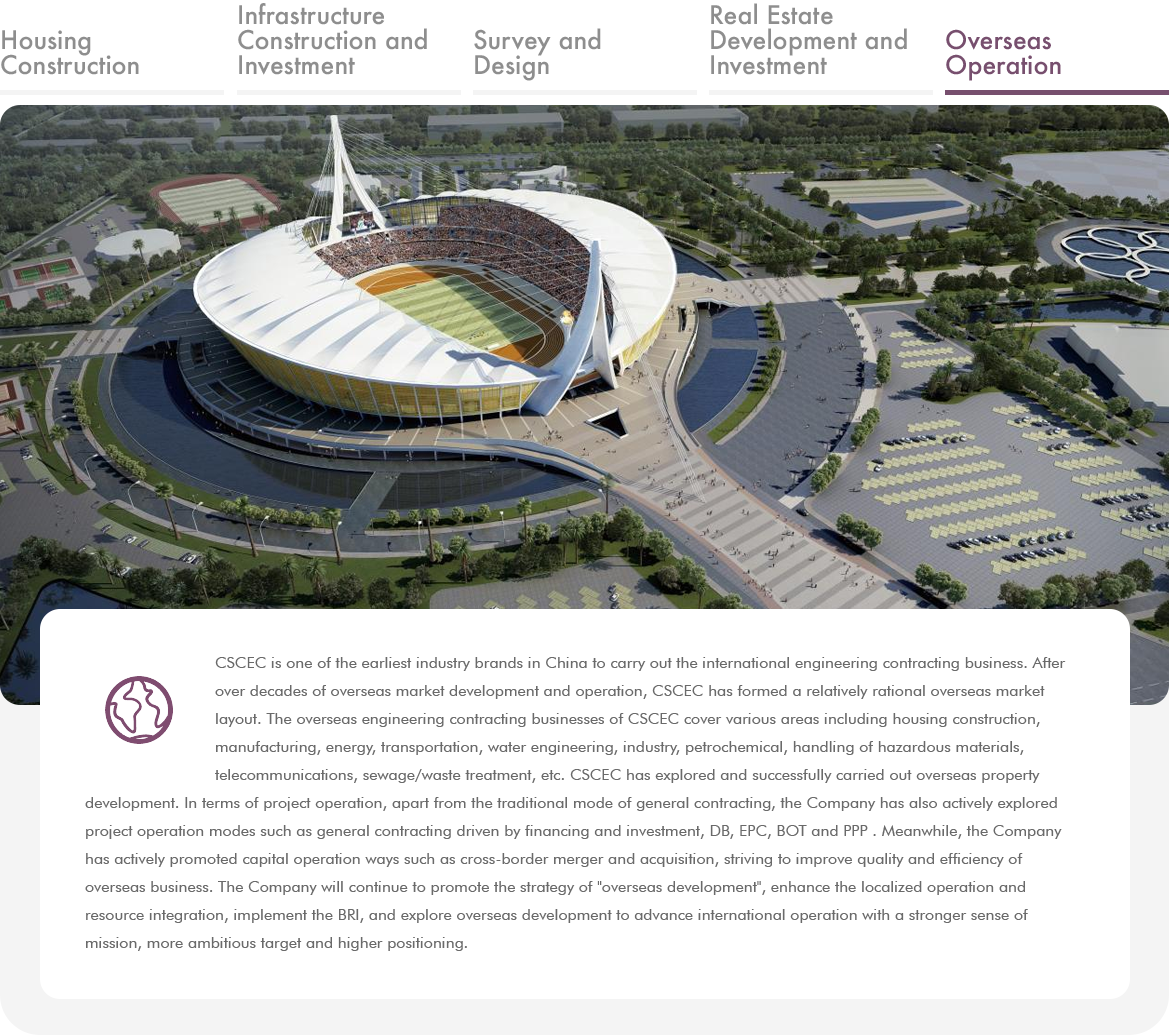 <
>

Since the outbreak of the COVID-19, we have proactively participated in the construction of emergency projects such as Huoshenshan Hospital and Leishenshan Hospital. While responding to COVID-19, we promoted the resumption of work and production. We spared no effort to protect the life and health of overseas employees, and took concrete action to fulfill our responsibility as a national pillar in this critical period.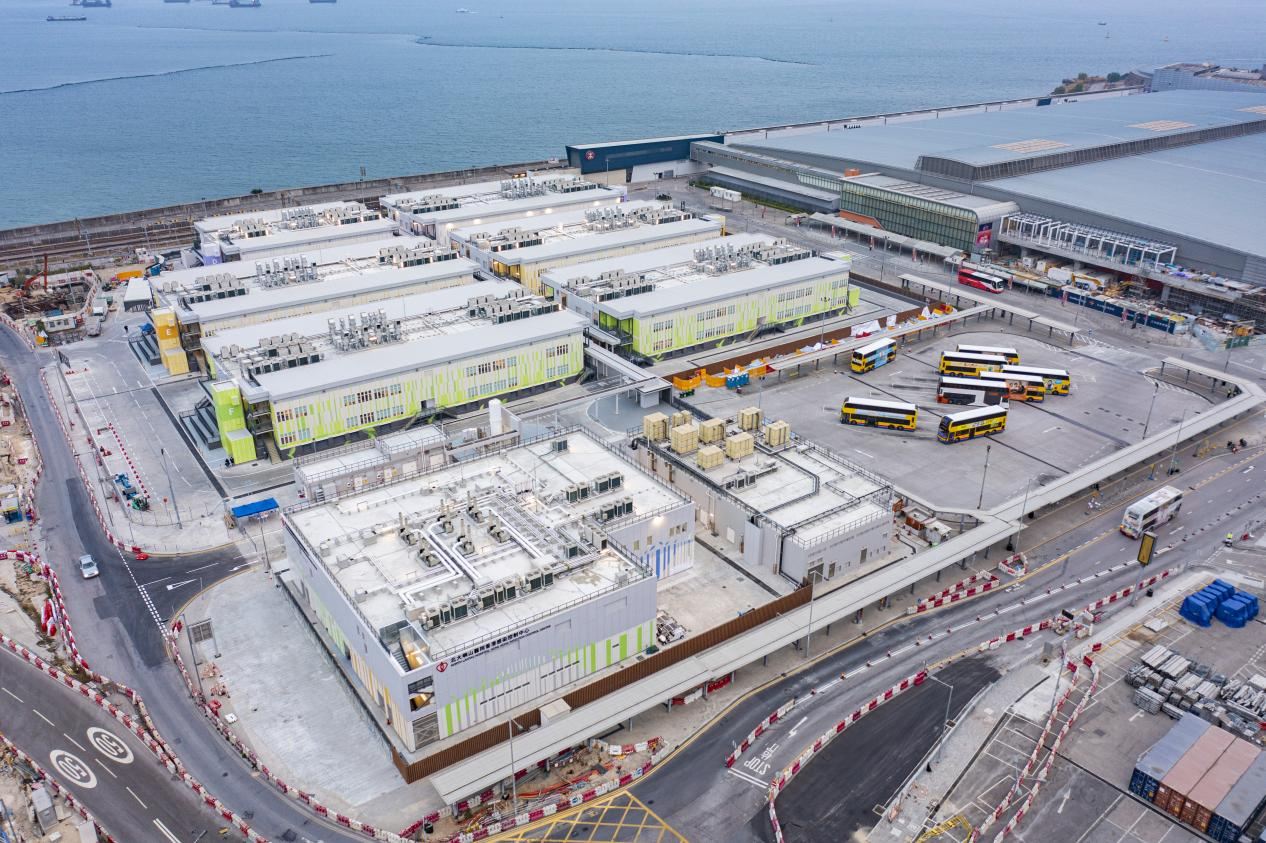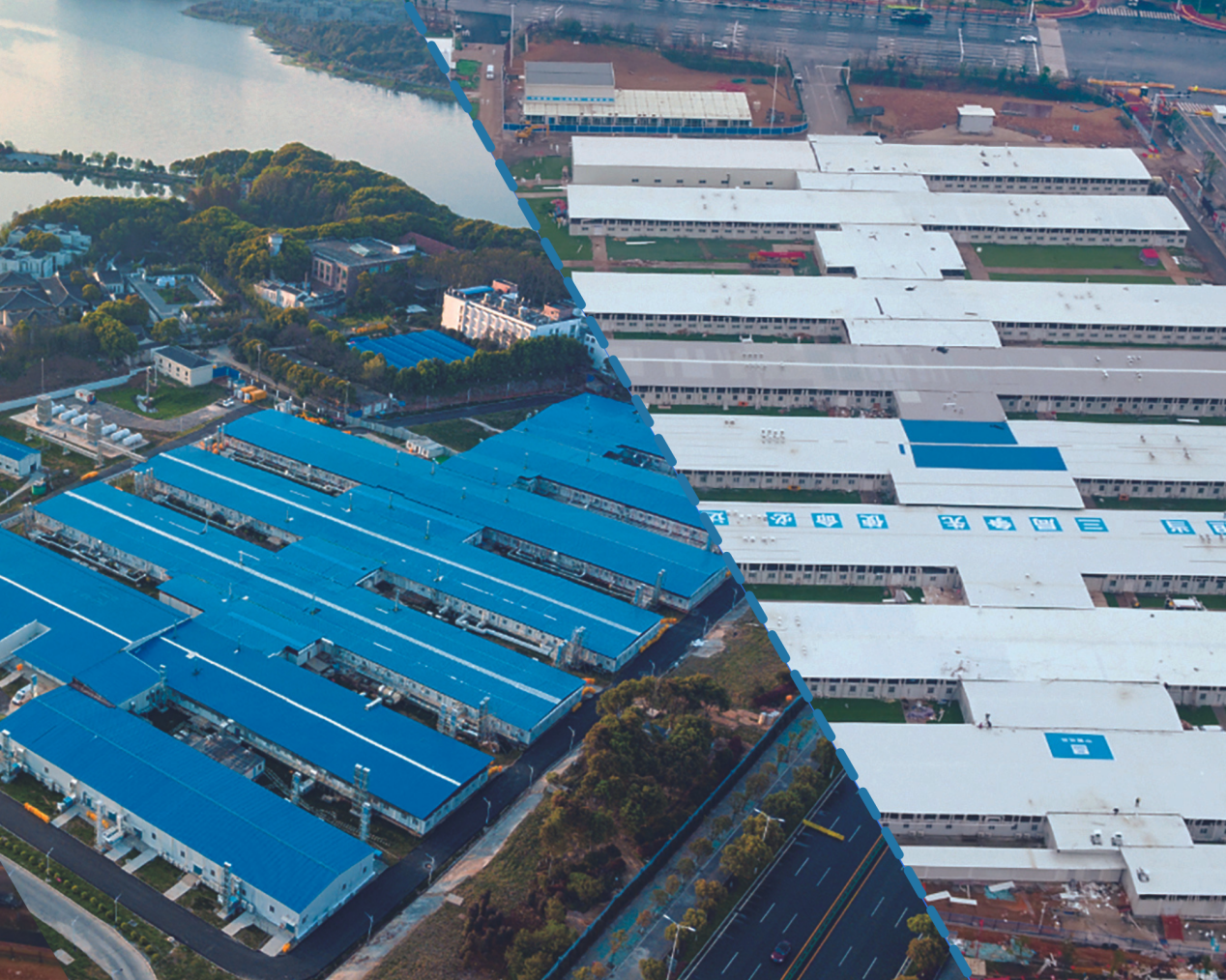 Delivering Emergency Hospitals in Hong Kong

  In August 2020, the third wave of the COVID-19 pandemic raged in Hong Kong. In response to the request of the Government of the Hong Kong Special Administrative Region of the People's Republic of China (the HKSAR Government), the central government urgently mobilized resources to implement three major aid projects in order to help Hong Kong SAR win the battle against COVID-19. Among them, the two projects designed and constructed by China Overseas Holdings Limited (COHL), the project of the additional community treatment facility at Hong Kong's AsiaWorld-Expo (AWE) and the project of the North Lantau Hospital Hong Kong Infection Control Centre (HKICC), were completed and delivered respectively on October 9, 2020 and January 20, 2021.   

Braving the Frontline to Build Huoshenshan Hospital and Leishenshan Hospital

  On January 23 and January 25, 2020, at a time when COVID-19 was raging and special hospitals were in urgent need for COVID-19 patients in Wuhan, Hubei, CSCEC was assigned the task of building Huoshenshan Hospital and Leishenshan Hospital in Wuhan. This was a pressing life-saving project. Over 40,000 builders and over 2,500 sets of large-scale equipment and transportation vehicles joined the construction. Without hesitation, CSCEC shouldered this glorious and arduous task, and completed the construction of Huoshenshan Hospital within 10 days and Leishenshan Hospital within 12 days, making a record of China Speed and World Miracle.   

By means of promoting regional coordinated development, focusing on superior resources, and optimizing business layout, CSCEC has built a large number of major landmark projects, which gave full play of CSCEC, and "witnessed happiness" of people in different areas. At the same time, CSCEC has actively explored a plurality of projects in environmental protection and ecological governance, cultivated new impetus, followed up and integrated infrastructure construction in multiple dimensions, and injected vitality into the development of urban ecological civilization.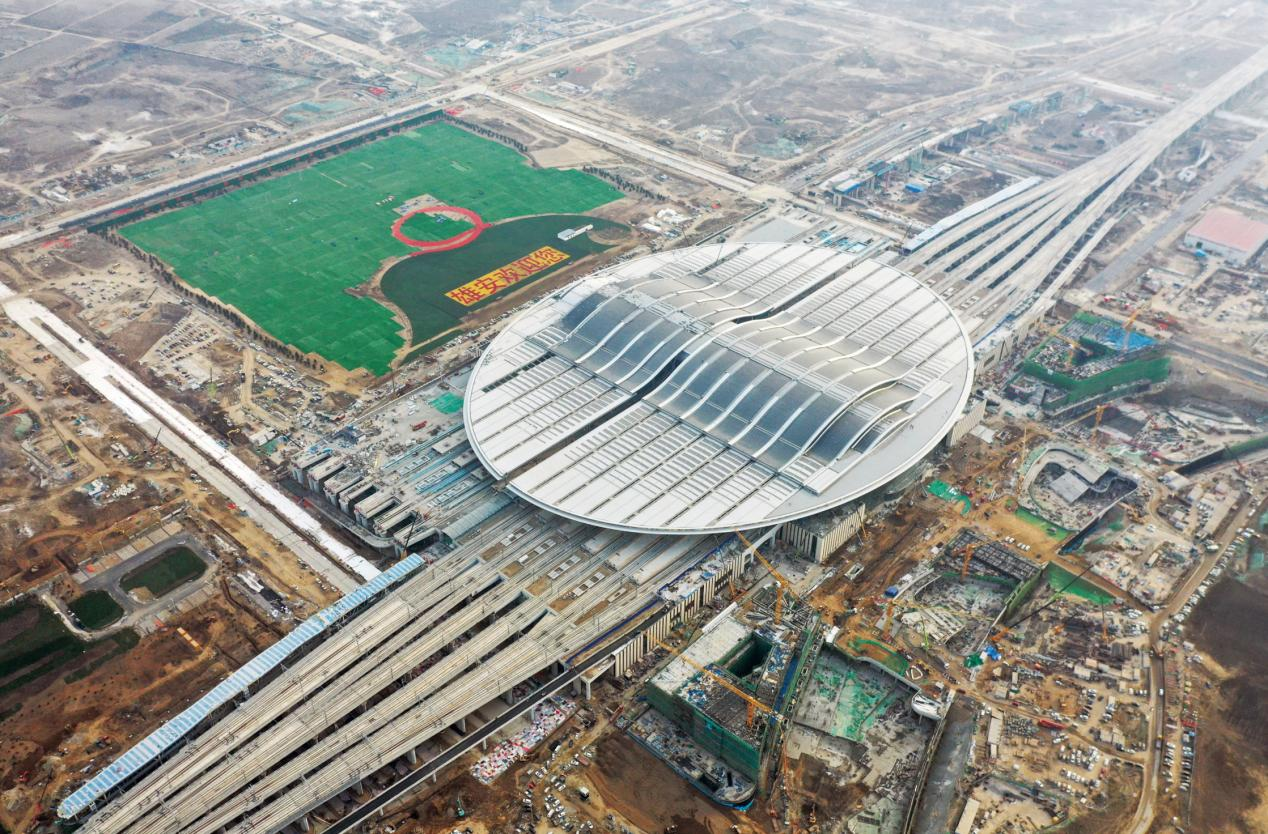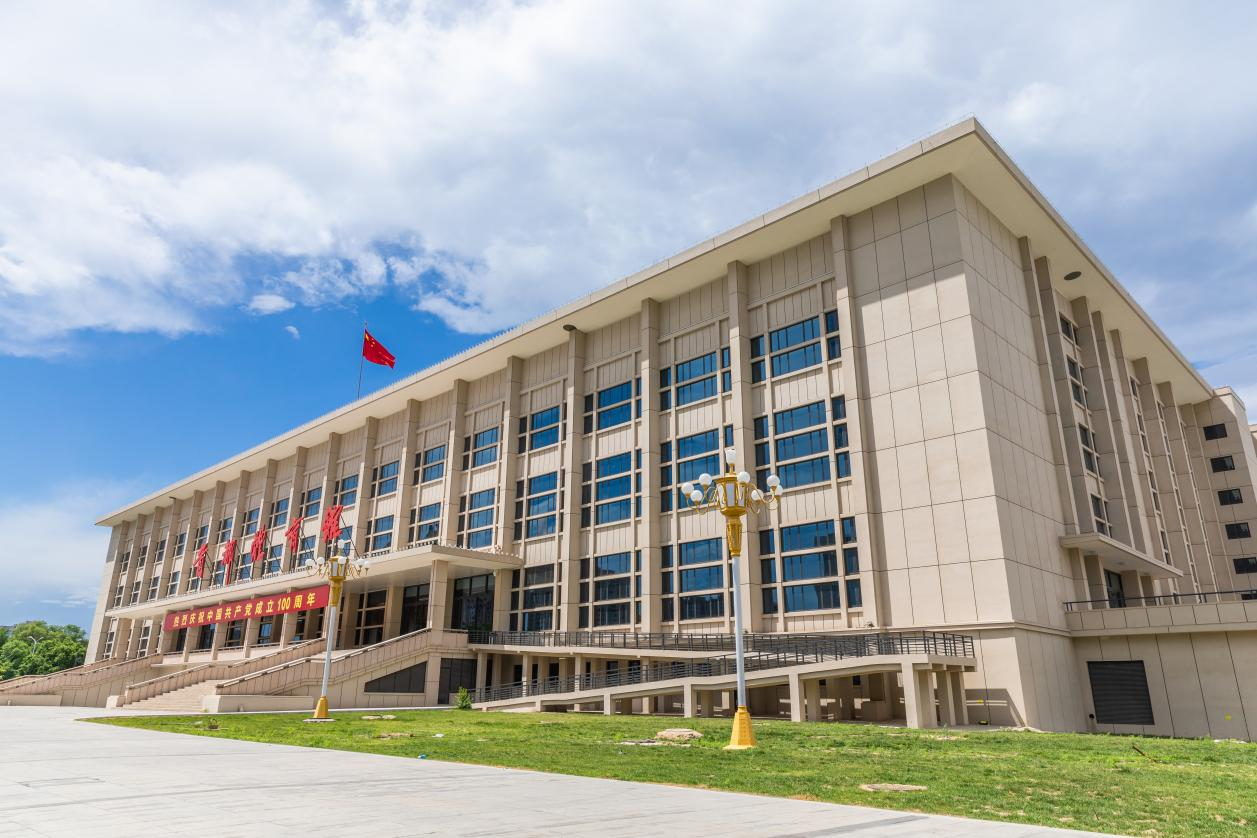 Constructing Xiong'an Railway Station of Beijing-Xiong'an intercity railway

  Xiong'an Railway Station of Beijing-Xiong'an intercity railway is CSCEC's first major infrastructure project in Xiong'an New Area. With a total construction area of 475,200 m2, the station is the first in China to adopt the construction technology of fair-faced concrete on a large scale. Equipped with a "smart brain", the station can monitor all electricity meters, water meters, escalators, elevators, and other facilities throughout their operation, and repair faulty equipment in a timely manner to provide a convenient passenger experience. Xiong'an Railway Station was officially opened on December 27, 2020. It improves the Beijing-Tianjin-Hebei regional high-speed railway network and enhances Xiong'an New Area's influence on the whole country.   

Reconstruction and expansion of the Capital Gymnasium

  China Construction Eighth Engineering Division Corp., Ltd. (CCEED) has integrated the concept of "repair the old as before" into the renovation project of the Capital Gymnasium for the 2022 Beijing Winter Olympics. The renovation retained the original structural materials, and the façade of the gymnasium was reprinted with imitation stone paint with traditional Chinese characteristics and aesthetic and practical value. Each piece of stone used in the renovation project is a legacy of the original building. To ensure green construction and create the "Most Beautiful Ice" for the 2022 Winter Olympics, the project, for the first time, applied the transcritical CO2 ice-making technology and successfully made the first piece of the "Most Beautiful Ice". The ceiling of the gymnasium hangs an ultrathin films system powered by a new acousto-optic projection technology. The film material of the screen is a high-strength base fabric for aerospace-grade fiberglass, which creates a dreamy...

Smart construction of the Hong Kong Palace Museum

  In 2017, the Hong Kong Palace Museum project was officially launched, and in November 2020, its main structure was capped. During project construction, COHL comprehensively applied BIM technology and established a three-dimensional virtual model for the project. BIM technology guided whole-process management of the project, covering design and drawing generation, simulated production and construction, simulated progress of the project, construction inspection, etc. A cloud-based smart construction site platform integrating 50 surveillance cameras as well as 70 IoT sensors and AI analysis applications was created to realize real-time monitoring of eight environmental indicators, such as PM2.5, PM10, noise, and temperature with the support of the latest IoT technology. Moreover, there was an optical fiber real-time monitoring system to monitor the safety of important structures, an AI monitoring system to monitor fire alarms and dangerous behaviors of workers, and a 3D laser scan...

Constructing the Happy Forest Belt project in Xi'an

  The Happy Forest Belt project in Xi'an undertaken by China State Construction Silkroad Construction Investment Group Co., Ltd. is the world's largest underground project for multiple purposes and China's largest urban landscape forest belt project. With a 5.85 km length from north to south and a width of 200 meters, the project covers a total area of about 1,843mu and brings together landscapes, underground spaces, municipal roads, utility tunnels and subway facilities. It sets a model for the integrated development of modern cities that incorporate intensive and efficient production spaces, diversified living spaces, green and sustainable ecological spaces, distinctive historical heritage, and other features. In addition, China State Construction Silkroad Construction Investment Group Co., Ltd. builds an information-based, digital, and intelligent forest belt management, operation and maintenance platform, which reserves interfaces for the access of municipal infra...

Upholding comprehensive quality management, CSCEC continues to improve the quality management system, promote standardized quality management, and carry out special quality improvement actions. At the same time, we actively explore intelligent quality management solutions. With the support of information-based and high-tech approaches, we strive for quality improvement, work all out to enhance our brand influence and set quality benchmarks, and lead continuous improvement in basic management of the industry.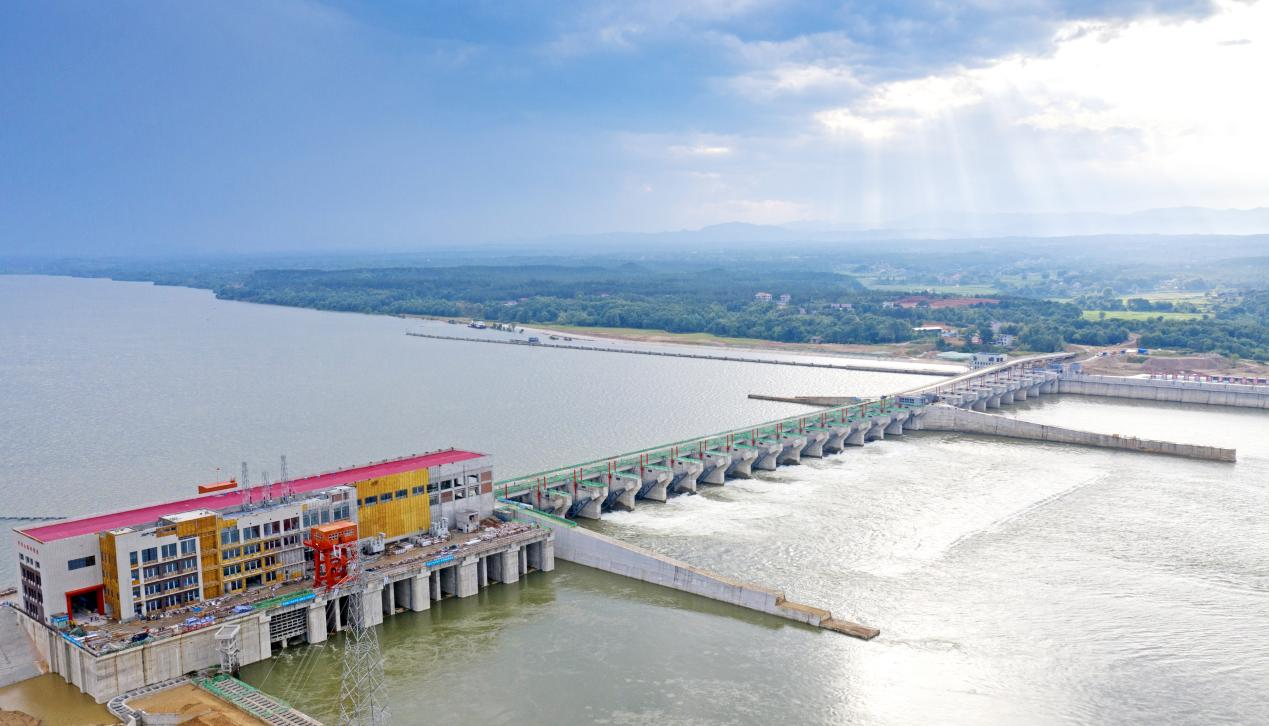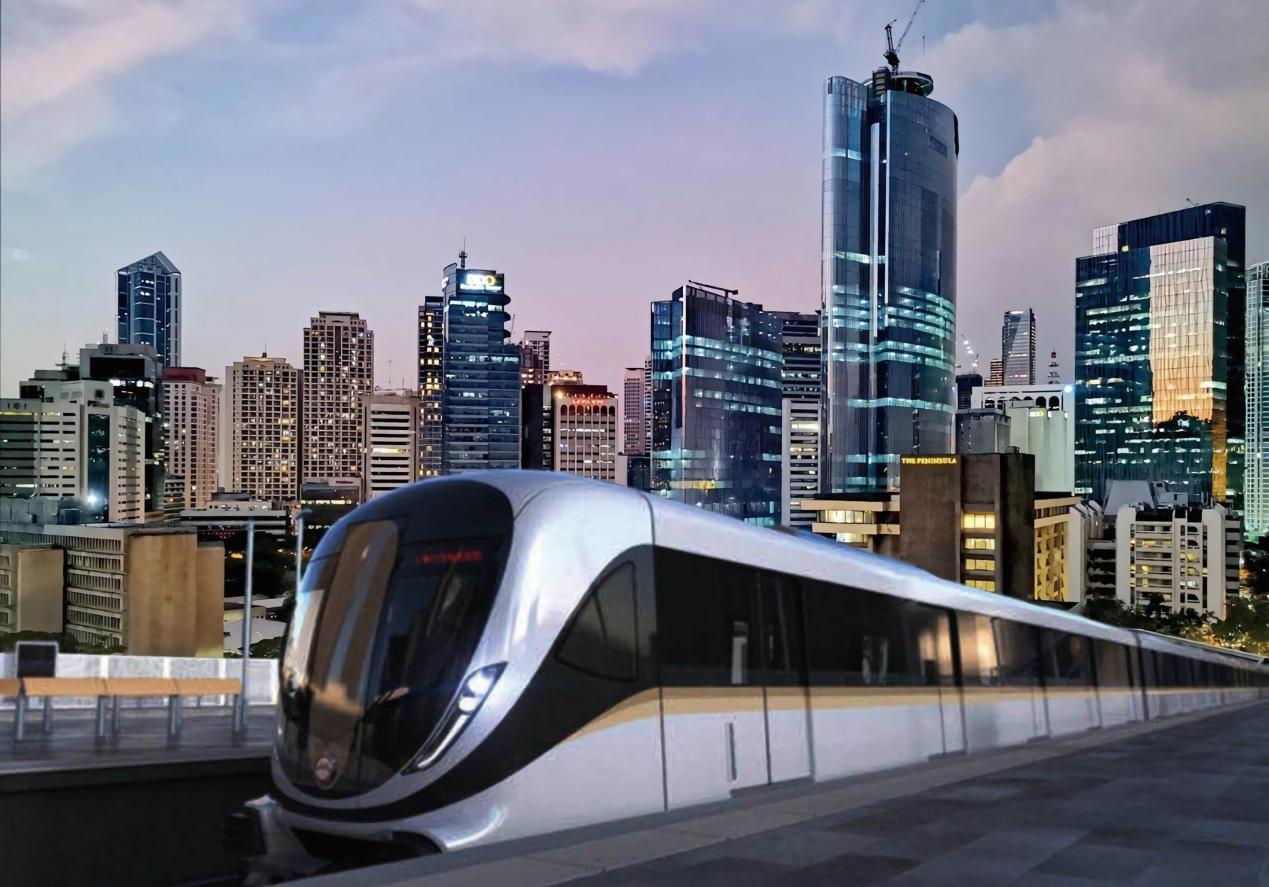 Jinggangshan Navigation and Power Hub Project, Ganjiang, Jiangxi

  The first unit of Jinggangshan Navigation and Power Hub Project, the first large water project undertaken by China Construction Infrastructure Co., Ltd. and China Construction Fifth Engineering Bureau, was connected to the grid for power generation. By then, the project had achieved the three major goals of "navigation, water storage, and power generation", creating new momentum for the economic and social development of regions along the banks of the Ganjiang River. A comprehensive quality assurance system was established to provide organizational guarantees, systems, and measures for project construction. Besides, an initial inspection system, a three-inspection system, a quality education system, and a quality inspection system were established and implemented to ensure comprehensive irregular inspections and daily inspections by quality inspectors to strengthen project quality supervision. As many complex and hidden construction tasks were involved in the project, we applie...

Makati Metro Transport EPC Project, the Philippines

  The Makati Metro Transport EPC Project undertaken by China Construction Second Engineering Bureau Ltd. is located in the CBD of the capital city of the Philippines. As the first metro line in the city, the project applies "Chinese technologies, Chinese standards, and Chinese equipment", contributing to China's export of subway-related technologies.

Technological innovation is the key to the establishment of a new development pattern, and also to the sustainable development of CSCEC. Therefore, we regard technological innovation as the core in the overall corporate development while promoting the application of R&D results. Our layouts in the industrial chain and the innovation chain complement each other, which is conducive to us making breakthroughs in technological development and gaining momentum for achieving new development. We emphasize the leading role of planning and design as we are building the core competitiveness in conducting survey and design, and strive to draw on technological innovation to drive comprehensive innovation and achieve high-quality development. In 2020, the Company invested RMB 29.39 billion in research and development, and had 96,000 employees in intermediate technical positions and above, accounting for 27% of the total.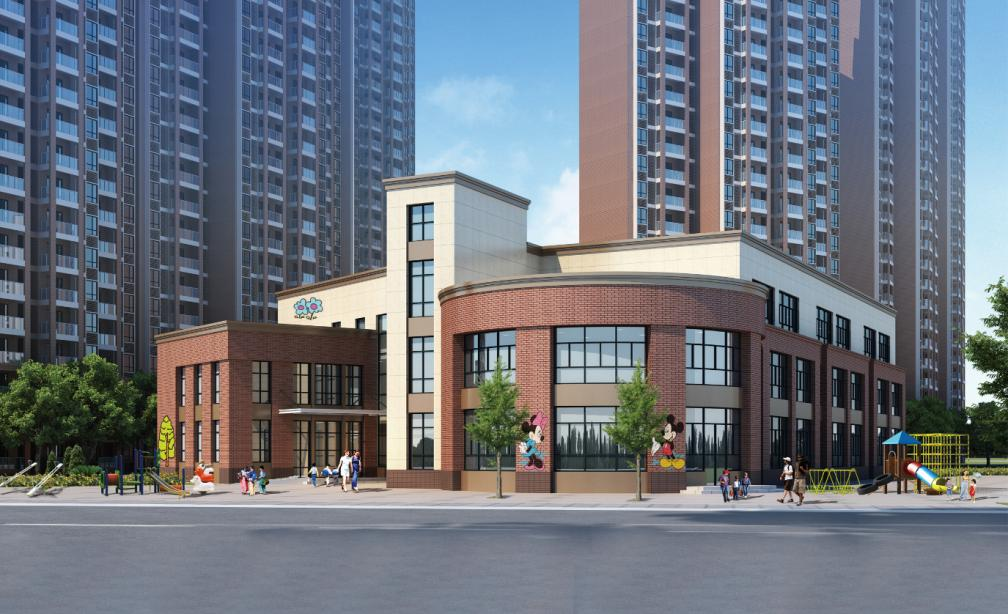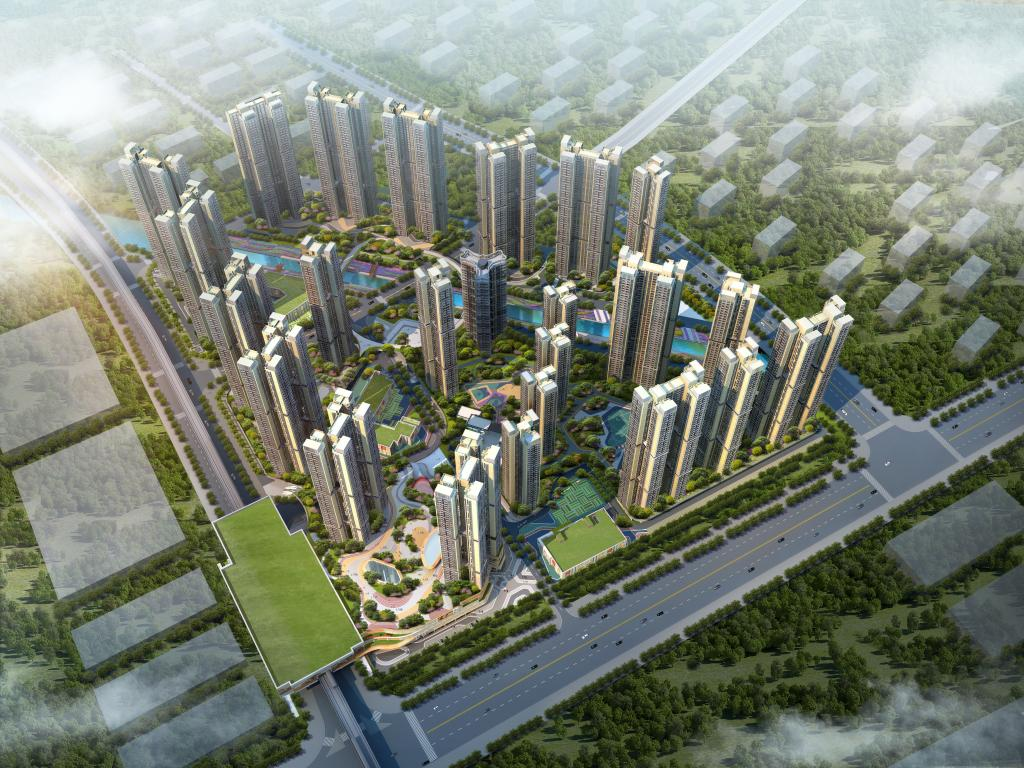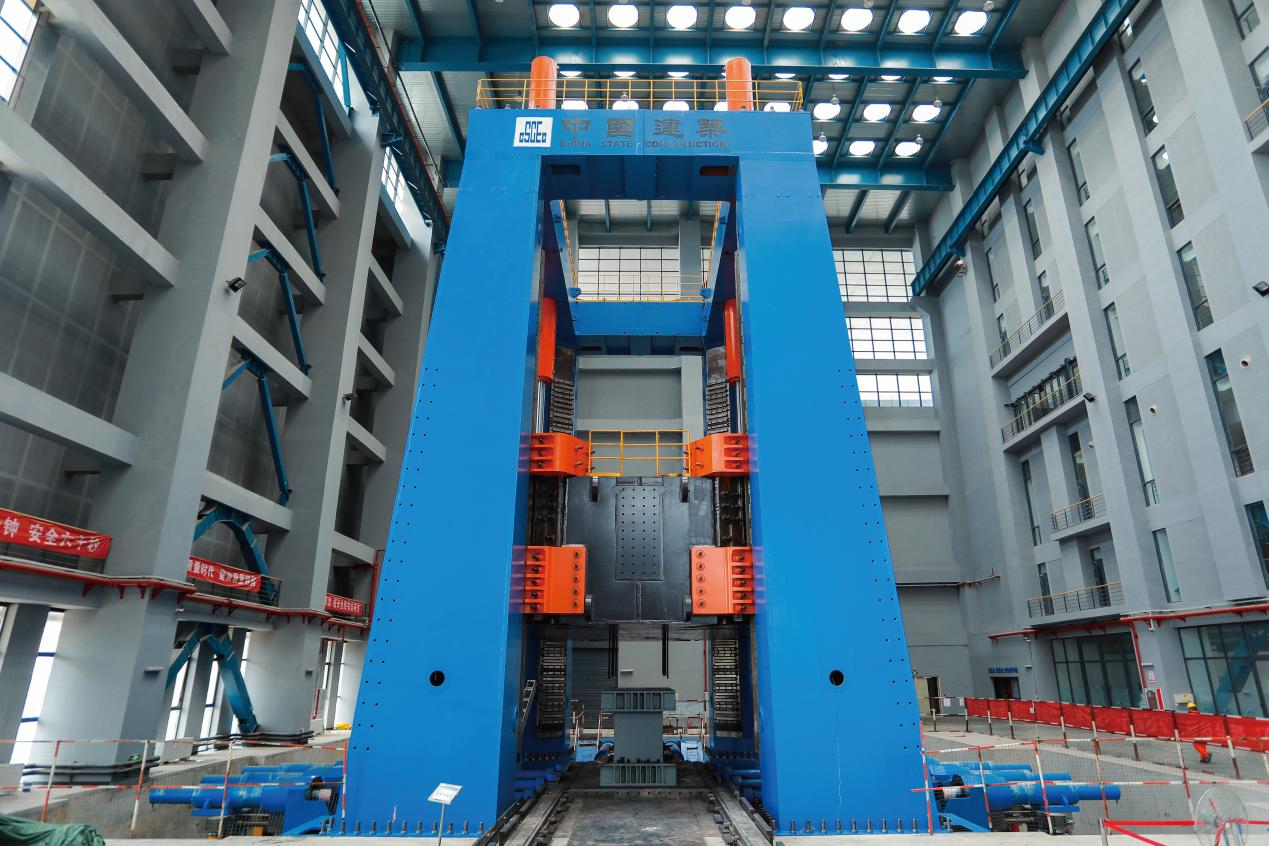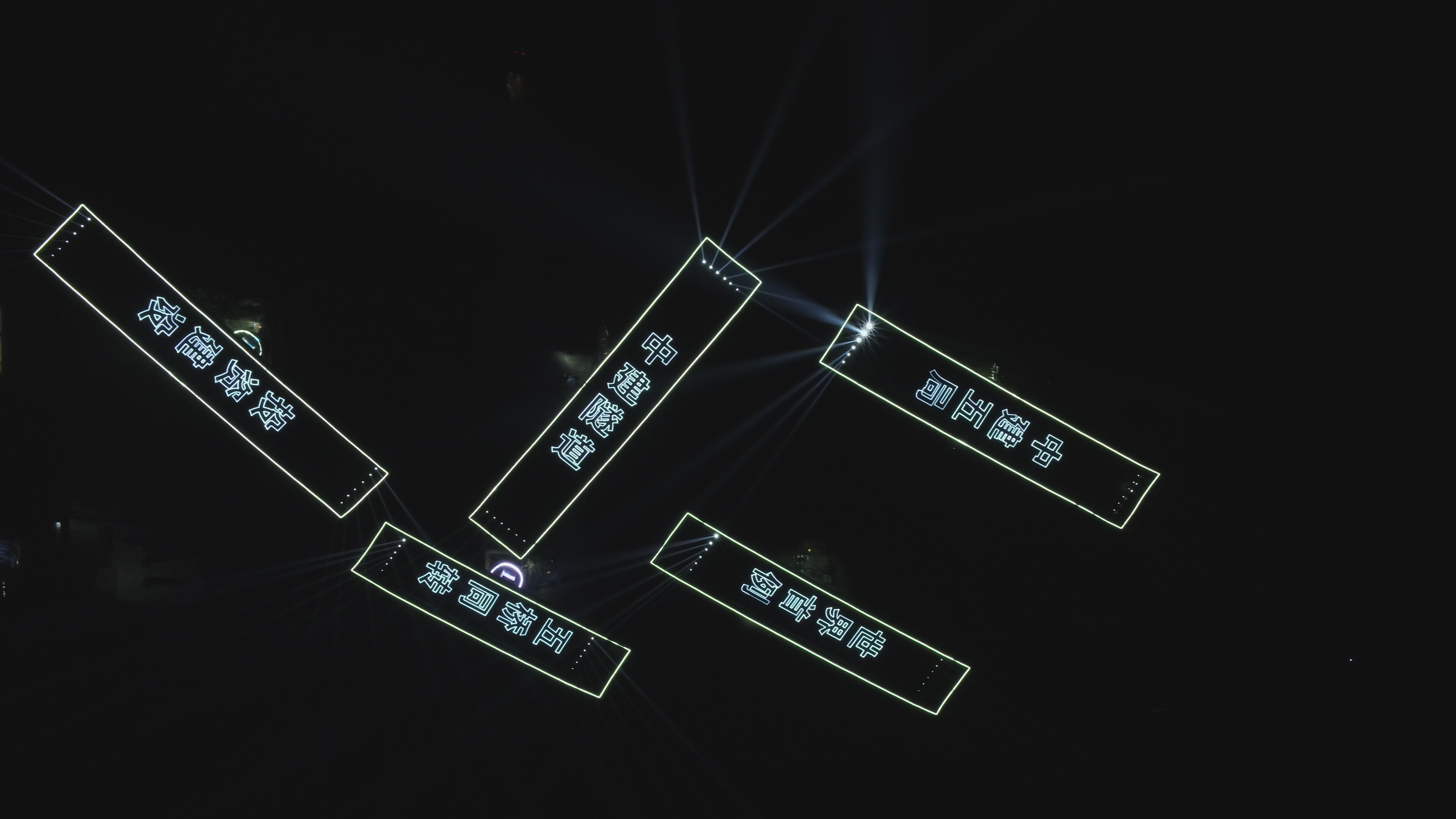 Applying the precast prestressed efficiently fabricated frame system (the PPEFF system)

  China Construction Third Engineering Bureau Group Co., Ltd. has applied the PPEFF system to the construction of the south building of the Tongxin Garden Kindergarten Project in Wuhan. With the new technique, 82% of the building structures were prefabricated. The construction of the north building adopted the traditional wet-joint prefabricated frame system, with prefabricated parts accounting for 69%. After comparison and verification, the PPEFF system has delivered reliable quality, and during the construction phase, the building efficiency has been tripled, the amount of labor used, scaffolding and carbon emissions have been reduced by 32%, 49.1% and 34.9% respectively.   

Building the largest sustainable community with the REMPC construction mode in China

  China Construction Science & Technology Group Co., Ltd. (CCSTC) has applied the REMPC construction mode to the Shenzhen Changzhen Public Housing and Ancillary Project (also known as the Changzhen Project). The project is currently the largest prefabricated public housing project under construction and the largest prefabricated decoration and landscape community project in China. It is also a pilot project for the reform and innovation of Shenzhen's construction management model. CCSTC comprehensively applies green and smart prefabricated building techniques in the construction of high-quality public housing, and is committed to building three national demonstration projects and eight industry benchmarks. The project is seen as a new example of urban construction that practices new development concepts in the new era.   

The 10,000-ton multifunctional experimental system developed by CSCEC

  The 10,000-ton multifunctional experimental system developed by CSCEC's research institute boasts the world's leading large tonnage, large space, and six-degree-of-freedom loading capacity. It can perform full-scale structural testing of components and scientifically verify their mechanical properties, which is conducive to the research and development of new structural systems, standard formulation and product development in the engineering field. The system can meet the needs for the full-scale testing of giant structures, complex structures, vibration isolation substructures, etc., providing technical support for the design, construction and manufacturing of major projects and equipment, and contributing to engineering structure research and innovation in China.   

Five swivel bridges over three railway lines completed synchronous rotation and set a series of new world records

  Five swivel bridges on the second horizontal line of the Chongqing Expressway Project constructed by China Construction Fifth Engineering Division Corp., Ltd. completed synchronous rotation and docking on the early morning of August 21. It is the world's first construction that synchronized five bridge sections and swiveled them to complete an overpass, all of it above three railway lines. With a total weight of 21,500 tons, equivalent to the total weight of 15,000 cars, the five bridges which were built separately and spanned 383.5 meters over three railway tracks completed a synchronous rotation on the same plane, setting a series of new world records in the construction of complex projects, including the largest number of swivel bridges in a large-span cluster, rotation of the heaviest structure involving more than three bridges, and the first docking of multiple T-structure swivel bridges.

CSCEC continues to strengthen the environmental protection system and team, sets up incentives and punishments to stimulate employees' enthusiasm for environmental protection, and tightens environmental protection assessment and supervision. By shifting from passive environmental protection practices to active practices, we have accelerated the modernization of the Company's environmental governance system and capabilities. In 2020, no environmental accidents happened at CSCEC.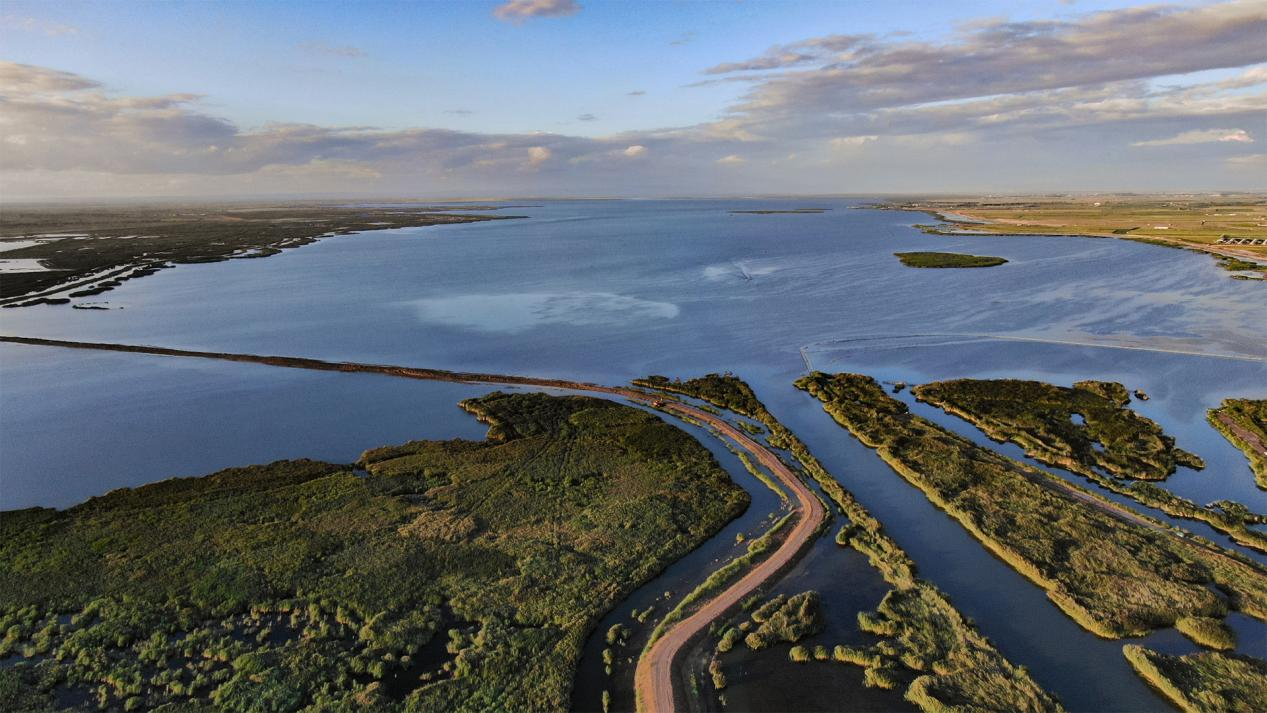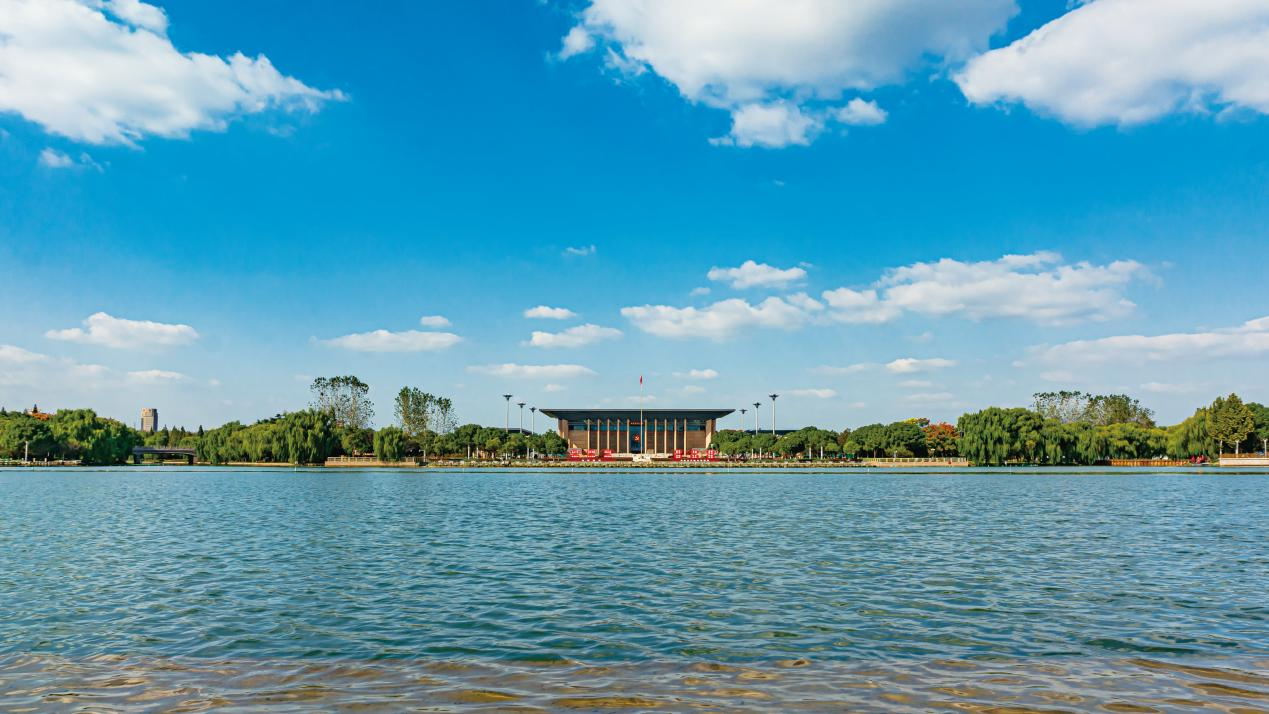 Turning the desert in northern Inner Mongolia into an oasis

  The pilot project of ecological restoration of mountains, rivers, forests, fields, lakes and pastures in the Ulansuhai Nur Basin in Inner Mongolia is the largest of its kind in terms of the area of desert to be restored. China Construction First Group Corporation Limited has applied the "4233" construction mode in ecological restoration work. Once completed, the project can prevent one million cubic meters of sand from entering the Yellow River each year and help 37,000 poor people in the Yellow River basin out of poverty and become rich, which is of great significance to sustainable development and ecological progress. China Construction First Group Corporation Limited has paved grids of rice and wheat straw squares, which, supplemented by polylactic acid (PLA) sand barriers, help control desert effectively. Straw square paving equipment has also been introduced to increase the work efficiency by more than twice and drones have been used for aerial reforestation on over 10,000...

Water treatment project in the South Lake, Jiaxing

  In June 2020, CSCEC Scimee Sci. & Tech. Co., Ltd., CCCC Shanghai Dredging Co., Ltd., and several other enterprises carried out water treatment in the South Lake, Jiaxing. They adopted the measures of construction of clear water corridors, deepened purification of the estuaries, and improvement of the lake's ecology to improve water quality. Combining the advanced superconducting magnet separation technology and mature ecological protection technologies, CSCEC Scimee Sci. & Tech. Co., Ltd., has introduced a new model of water ecology protection and restoration to enable efficient water purification. It creates favorable conditions for the water ecology to heal by itself and water purification in the short term and water ecology restoration in the long run.   

CSCEC always strictly abides by the laws and regulations of China as well as of countries and regions where it operates, and constantly improves various rules and regulations regarding employee management, service, and care. We respect employees, adhere to equal employment and democratic management, optimize the remuneration system, and support employees' reasonable demands to protect their legitimate rights and interests in all aspects.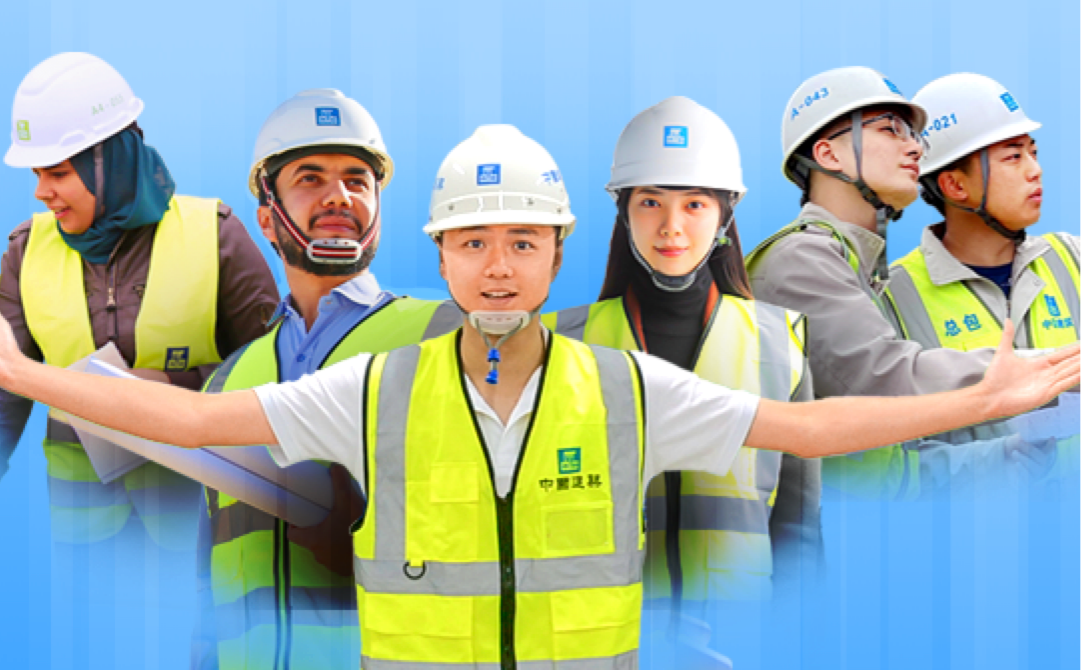 Training young entrepreneurs

  CSCEC has launched the Young Entrepreneur Training Program to meet the need for vigorously selecting and training outstanding young entrepreneurs in the new era. The program strengthens the ideals and beliefs of young entrepreneurs, improves their knowledge structure, and enhances their professional capabilities through the effective combination of organizational training and personal practices.

Creating a smart safety management system

  China Construction Sixth Engineering Division Corp., Ltd. has built a smart safety management system that covers the entire process and cycle of safety management and is based on "smart safety education, smart risk monitoring and smart safety management." Smart safety education refers to the replacement of traditional "force-feeding" training approaches with approaches that apply new technologies such as virtual reality, human-computer interaction, etc., which can make the training more enjoyable and more effective. Smart risk monitoring refers to the use of the Internet of Things and big data to discover hidden hazards through monitoring sensing and data analysis, and to issue immediate warnings. Smart safety management refers to the elimination of blind spots in safety management through information technology and other technological approaches. It improves the efficiency of safety supervision, and makes safety management more standardized.